Sorry - already sold
Type:
E-Guitar
VR-Category:
Guitars > Archtop > Electric
Manufacturer:
Gretsch [Wikipedia]
Model:
G400C Synchromatic
one of the last made by Fred Gretsch
Year:
1999
Condition:
near mint
Price:
Sorry - already SOLD!
Colour:
sunburst
SerialNo:
999400C-xxx
Weight:
2,88 [kg]
Made in:
Japan


Details:

Professional equipped with Ibanez George Benson pickup.
Almost unplayed with all hangtags dated 2002.
Great sounding jazz-guitar simular to Gibsons Super 400 or L-5.
The top has sunk a bit but is stable now, playability is great.




Show pictures in high resolution
Hint
We sell vintage and used guitars and basses from Fender, Gibson, Gretsch, Rickenbacker, Musicman, Hofner, Framus, Ibanez and much more. Amplifier from Fender, Marshall, Mesa Boogie, Vox, Orange, Hiwatt, Ampeg, Musicman uvm.Vintage books and information. Guitar repairs, bass repair, guitar Service
Similar Items
Ein gleiches Modell des Herstellers in dieser Preisklasse +/- 50% (also 795-2385 Euro) und dem Zeitbereich (1993-2005) wurde leider nicht gefunden!
Ein gleiches Modell auch außerhalb der Preisklasse und der Bauzeit wurde leider nicht gefunden!

Gretsch
6122 Country Classic II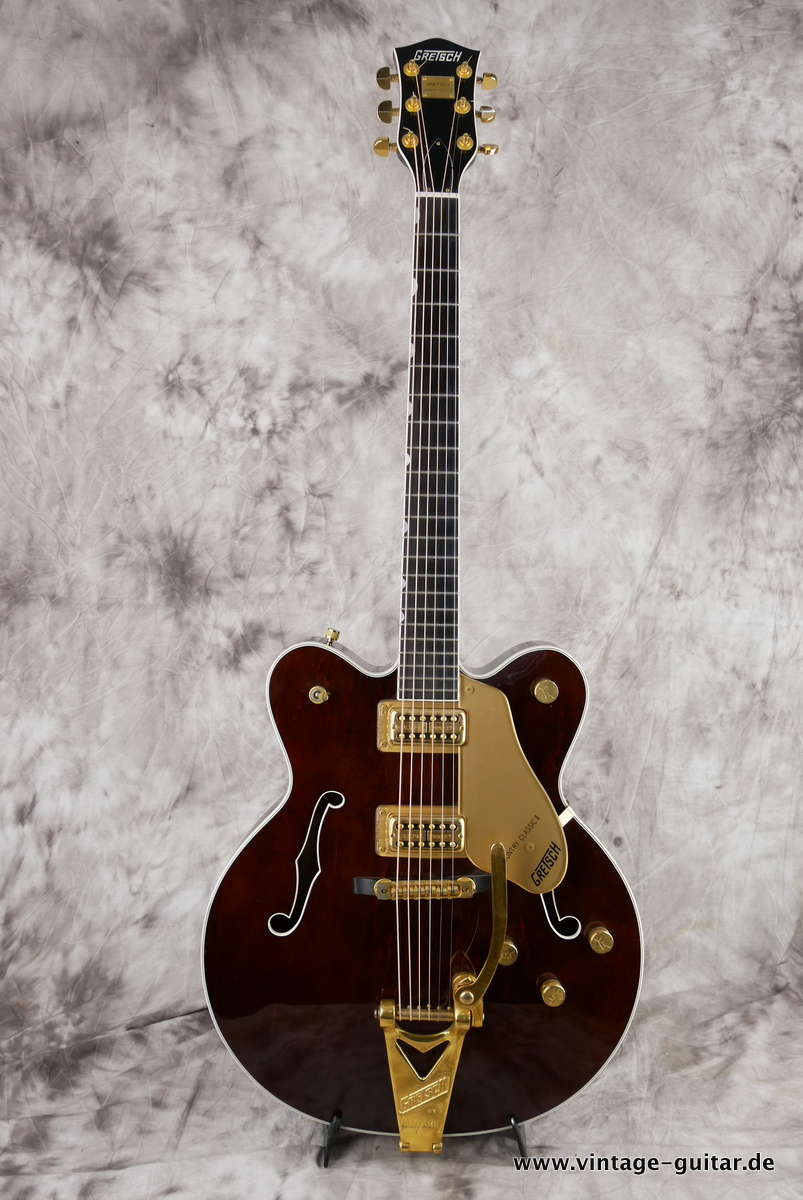 Farbe: walnut
Zustand: exc +
Baujahr: 1999
Preis: 2290

Gretsch
Tennessean

NEW!
Farbe: waknut
Zustand: vg
Baujahr: 1967 c.
Preis: 2290
On top of the list
&copy 2022 by vintage-guitar.de | detailsitem_2253_Gretsch-G400C-Synchromatic.html |
Impress
|
Terms / Conditions
|
Data Protection