Sorry - already sold
Type:
Bass Guitar
VR-Category:
Basses > 4 string
Manufacturer:
FENDER [Wikipedia]
Model:
Jazz Bass
all original except missing 'ashtrays' with gigbag
Year:
1976
Condition:
vg
Price:
Sorry - already SOLD!
Colour:
olympic white
SerialNo:
693XXX
Weight:
4.74 [kg]
Made in:
USA


Details:

The bass got wet many years ago, therefore some of the color went off. The wood has no cracks.

Due to a refret the fretboard has been refinished.

Great player with a lot of mojo.




Show pictures in high resolution
Hint
We sell vintage and used guitars and basses from Fender, Gibson, Gretsch, Rickenbacker, Musicman, Hofner, Framus, Ibanez and much more. Amplifier from Fender, Marshall, Mesa Boogie, Vox, Orange, Hiwatt, Ampeg, Musicman uvm.Vintage books and information. Guitar repairs, bass repair, guitar Service
On top of the list
Similar Items

FENDER
Jazz Bass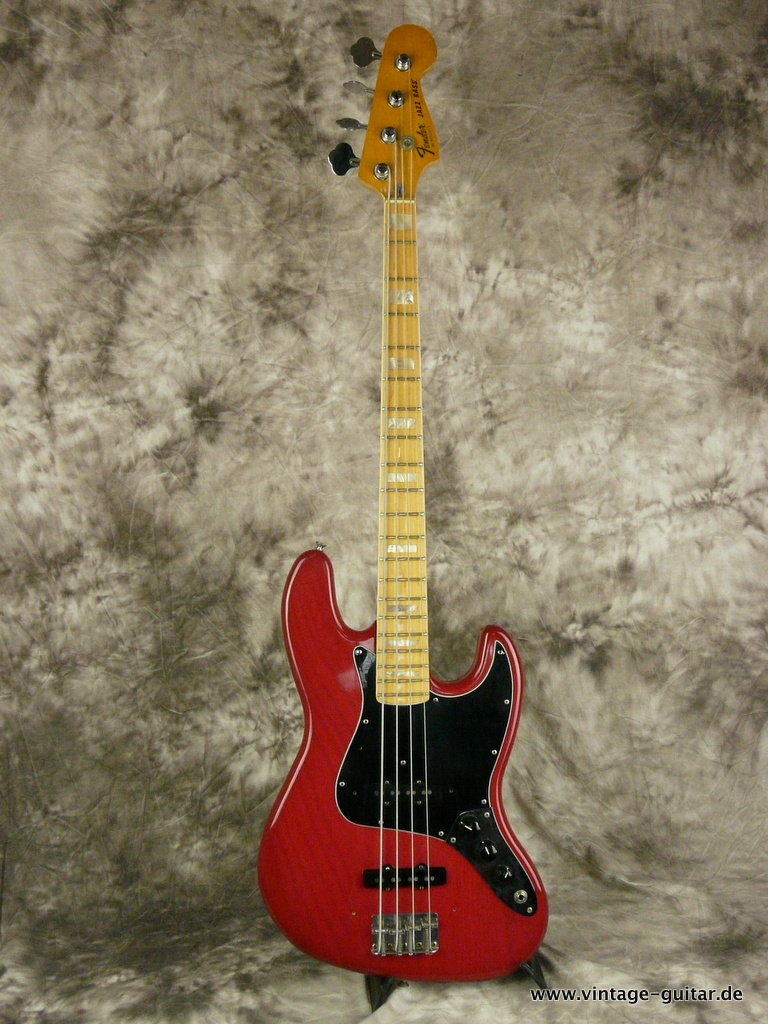 Farbe: cherry
Zustand: exc
Baujahr: 1980
Preis: 2680
&copy 2020 by vintage-guitar.de | detailsitem_2986_FENDER-Jazz-Bass.html |
Impress
|
Terms / Conditions
|
Data Protection