Sorry - already sold
Type:
E-Guitar
VR-Category:
Guitars > Semi-hollow body
Manufacturer:
Gretsch [Wikipedia]
Model:
6120 Chet Atkins Nashville
with non orig. case
Year:
1966
Condition:
exc
Price:
Sorry - already SOLD!
Colour:
amber red (orange)
SerialNo:
126xxx
Weight:
342 [kg]
Made in:
USA


Details:

New bridge and missing damper, otherwise all orginal.
Binding still in pefect condition.




Show pictures in high resolution
Hint
We sell vintage and used guitars and basses from Fender, Gibson, Gretsch, Rickenbacker, Musicman, Hofner, Framus, Ibanez and much more. Amplifier from Fender, Marshall, Mesa Boogie, Vox, Orange, Hiwatt, Ampeg, Musicman uvm.Vintage books and information. Guitar repairs, bass repair, guitar Service
Similar Items
Ein gleiches Modell des Herstellers in dieser Preisklasse +/- 50% (also 1825-5475 Euro) und dem Zeitbereich (1960-1972) wurde leider nicht gefunden!

Gretsch
G-6120-1959 LTV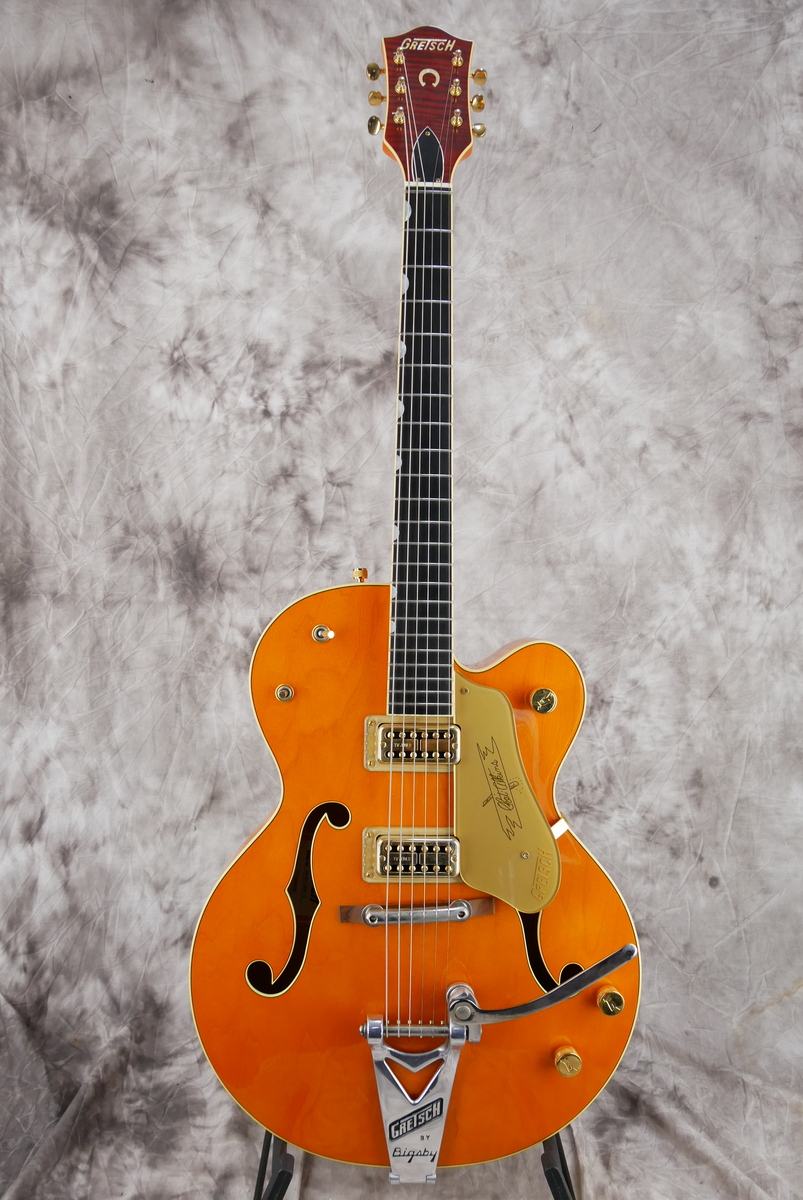 Farbe: orange
Zustand: near mint -
Baujahr: 2013
Preis: 2890
On top of the list
&copy 2022 by vintage-guitar.de | detailsitem_3439_Gretsch-6120-Chet-Atkins-Nashville.html |
Impress
|
Terms / Conditions
|
Data Protection