Sorry - already sold
Type:
E-Guitar
VR-Category:
Guitars > Electric solid body
Manufacturer:
Paul Reed Smith
Model:
Custom 24
Fretboard made of Brazilian Rosewood
Year:
1987
Condition:
exc
Price:
Sorry - already SOLD!
Colour:
Tobacco sunburst
SerialNo:
73xxx
Weight:
3,78 [kg]
Made in:
USA


Details:

comes with CITES.

Pickups changed to DiMarzio Steve Morse, Pickup-frames made of wood, original frames in case




Sorry - noch keine Bilder verfügbar!
Hint
We sell vintage and used guitars and basses from Fender, Gibson, Gretsch, Rickenbacker, Musicman, Hofner, Framus, Ibanez and much more. Amplifier from Fender, Marshall, Mesa Boogie, Vox, Orange, Hiwatt, Ampeg, Musicman uvm.Vintage books and information. Guitar repairs, bass repair, guitar Service
On top of the list
Similar Items
Ein gleiches Modell des Herstellers in dieser Preisklasse +/- 50% (also 1725-5175 Euro) und dem Zeitbereich (1981-1993) wurde leider nicht gefunden!

Paul Reed Smith
PRS Custom 22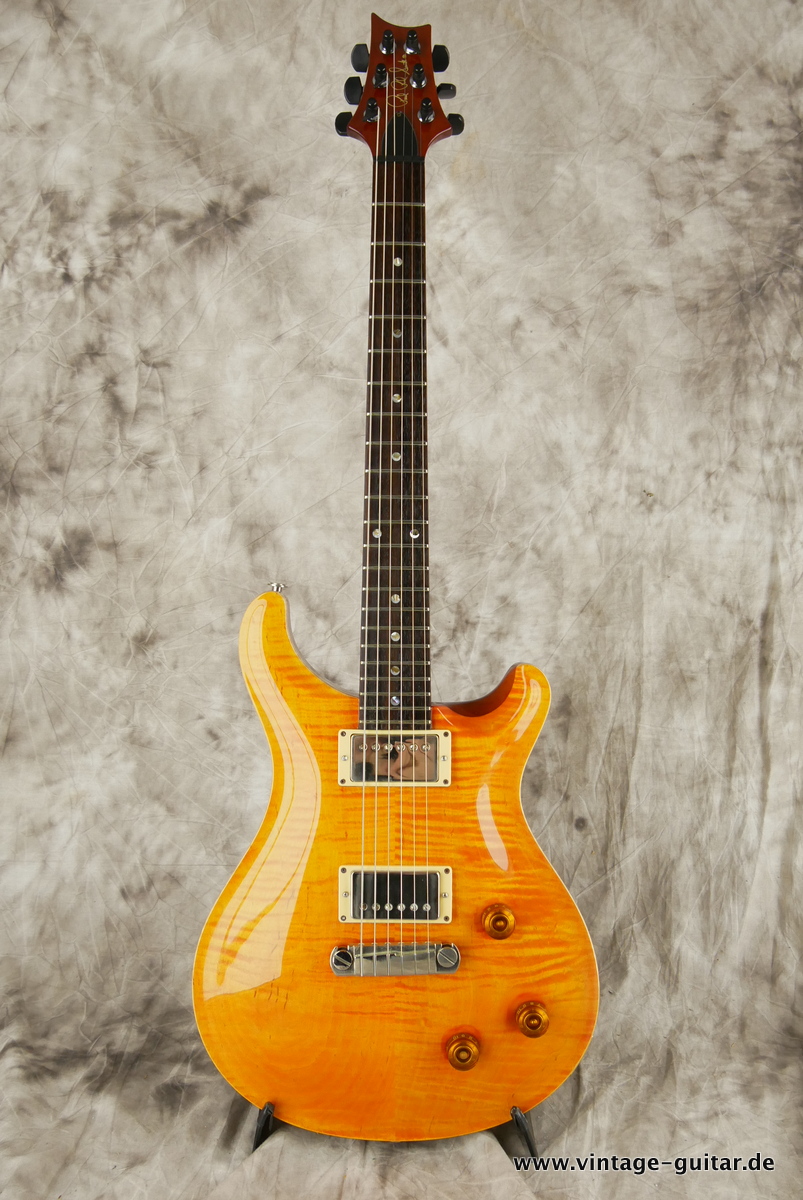 Farbe: vintage yellow
Zustand: exc ++
Baujahr: 1999
Preis: 2450
&copy 2021 by vintage-guitar.de | detailsitem_3520_Paul-Reed-Smith-Custom-24.html |
Impress
|
Terms / Conditions
|
Data Protection