Open - To Sell
Type:
E-Guitar
VR-Category:
Guitars > Electric solid body
Manufacturer:
FENDER [Wikipedia]
Model:
Stratocaster 57 Reissue AVRI
w. Kloppmann PUs
Year:
2008 c.
Condition:
exc
Price:
1690 (in Euro) incl. VAT
Second-hand goods with differential taxation
based on § 25a UStG without proof of VAT
Colour:
blonde
SerialNo:
V189xxx
Weight:
3,42 [kg]
Made in:
USA


Details:

Was equipped with Kloppmann ST-50 pickups and wirering.
Nice soft V-maple neck.
Comes with brown tolex Fender CS case.
Little brighter spot on pickguard from formerly sticker, otherwise in near mint condition.




Show pictures in high resolution
Hint
We sell vintage and used guitars and basses from Fender, Gibson, Gretsch, Rickenbacker, Musicman, Hofner, Framus, Ibanez and much more. Amplifier from Fender, Marshall, Mesa Boogie, Vox, Orange, Hiwatt, Ampeg, Musicman uvm.Vintage books and information. Guitar repairs, bass repair, guitar Service
On top of the list
Similar Items
Ein gleiches Modell des Herstellers in dieser Preisklasse +/- 50% (also 845-2535 Euro) und dem Zeitbereich (-) wurde leider nicht gefunden!

FENDER
1956 Stratocaster Relic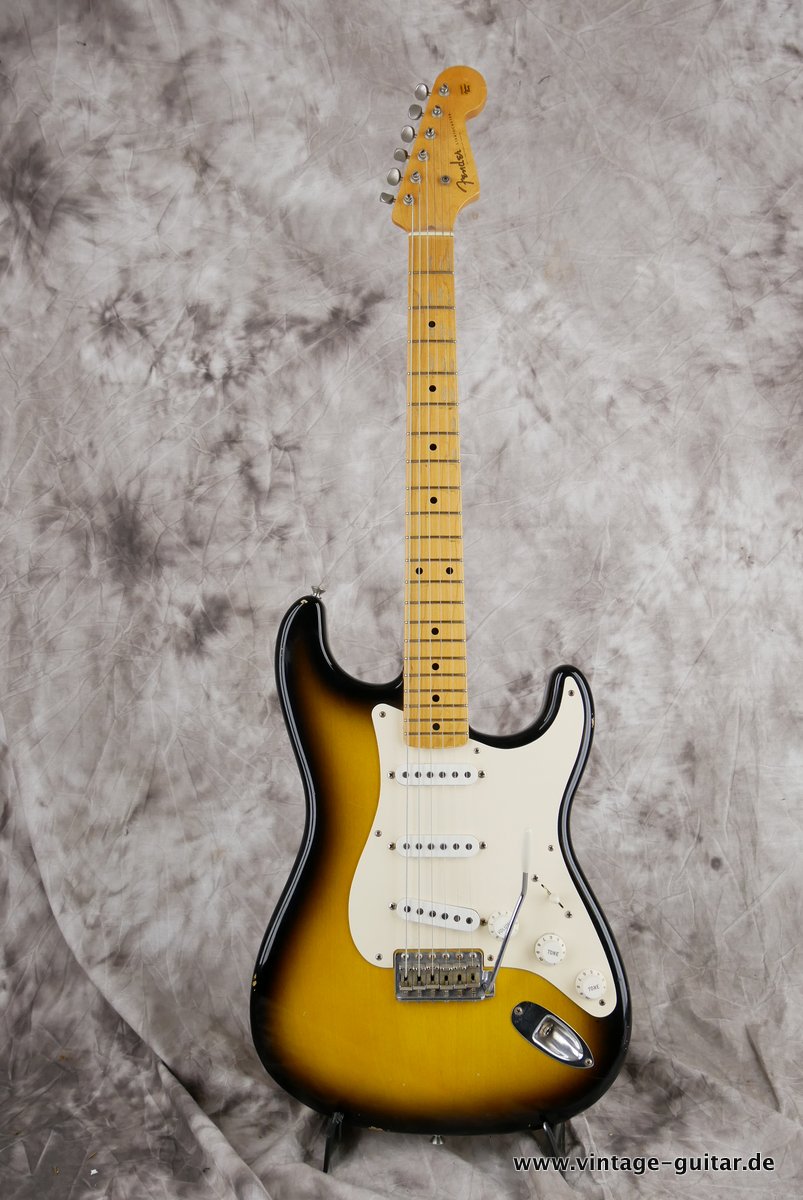 NEW!
Farbe: two tone sunburst
Zustand: exc
Baujahr: 2004
Preis: 2690

FENDER
Aloha Stratocaster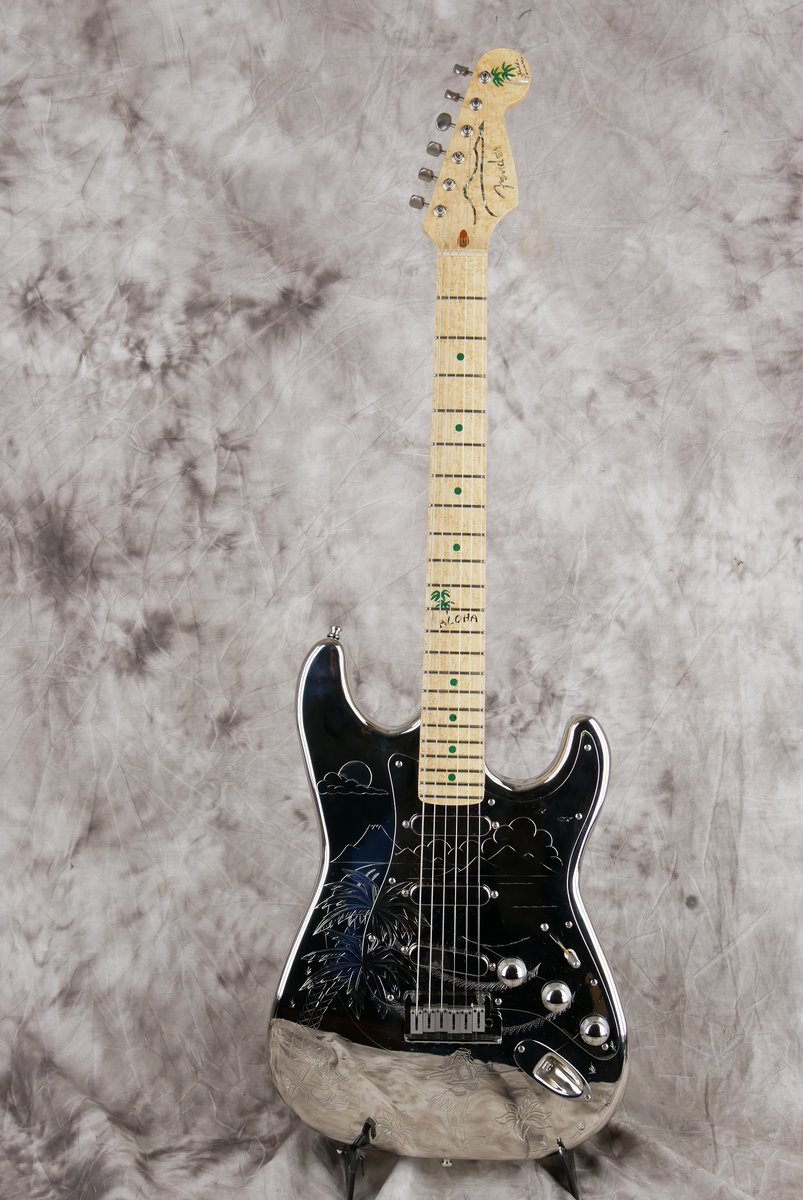 Farbe: chrome
Zustand: mint
Baujahr: 1995
Preis: 13800

FENDER
Stratocaster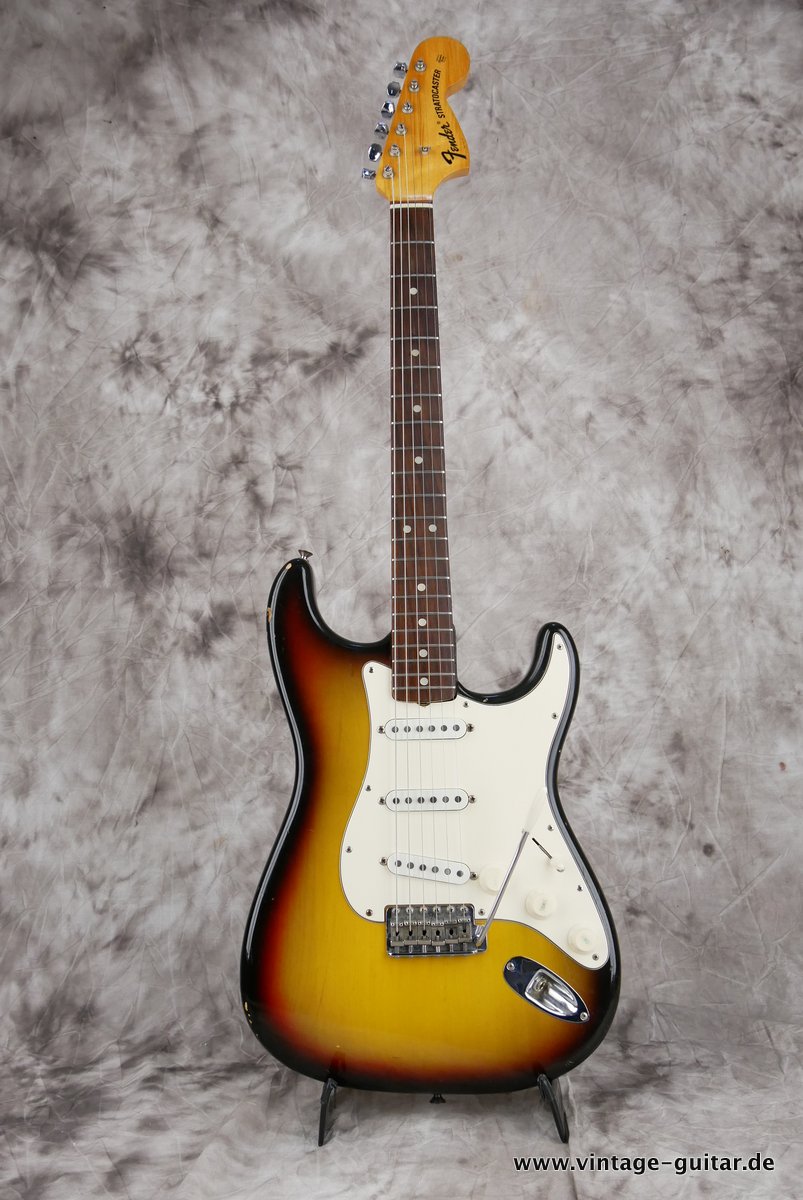 Farbe: sunburst
Zustand: exc
Baujahr: 1971
Preis: 9600
&copy 2021 by vintage-guitar.de | detailsitem_4131_FENDER-Stratocaster-57-Reissue-AVRI.html |
Impress
|
Terms / Conditions
|
Data Protection