Sorry - already sold
Type:
E-Guitar
VR-Category:
Guitars > Archtop > Electric
Manufacturer:
Ibanez [Wikipedia]
Model:
George Benson
w. orig. case
Year:
1982
Condition:
exc-
Price:
Sorry - already SOLD!
Colour:
sunburst
SerialNo:
D8262xx
Weight:
3,44 [kg]
Made in:
Japan


Details:

Tuners change to locking Grovers (originals in case, no extra holes).
Pickguard replaced by custom-made wooden PG.
The binding is a bit torn but has been fixed to prevent further tearing. Otherwise great condition and playability!
Comes with original case.





Show pictures in high resolution
Hint
We sell vintage and used guitars and basses from Fender, Gibson, Gretsch, Rickenbacker, Musicman, Hofner, Framus, Ibanez and much more. Amplifier from Fender, Marshall, Mesa Boogie, Vox, Orange, Hiwatt, Ampeg, Musicman uvm.Vintage books and information. Guitar repairs, bass repair, guitar Service
Similar Items
Ein gleiches Modell des Herstellers in dieser Preisklasse +/- 50% (also 1190-3570 Euro) und dem Zeitbereich (1976-1988) wurde leider nicht gefunden!

Ibanez
GB10 George Benson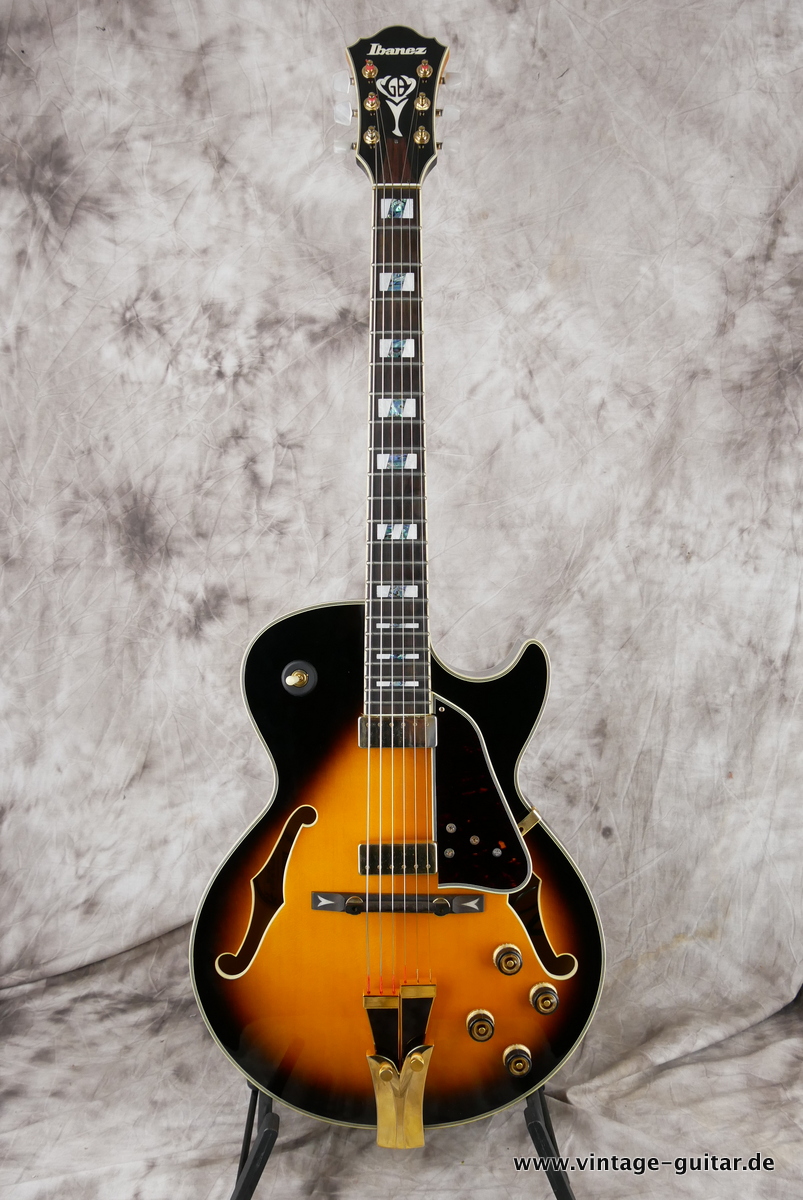 Farbe: sunburst
Zustand: near mint
Baujahr: 2016
Preis: 1290
On top of the list
&copy 2022 by vintage-guitar.de | detailsitem_4535_Ibanez-George-Benson.html |
Impress
|
Terms / Conditions
|
Data Protection