Sorry - already sold
Type:
E-Guitar
VR-Category:
Guitars > Electric solid body
Manufacturer:
FENDER [Wikipedia]
Model:
Stratocaster 1958 relic
Custom Shop Platinum Dealer
Year:
1997
Condition:
exc
Price:
Sorry - already SOLD!
Colour:
fiesta red
SerialNo:
no. 12 of 40
Weight:
3,4 [kg]
Made in:
USA


Details:

Made by John Cruz and aged by Vince Cunetto.
Great players guitar with authentic 50s feel and sound!
This was one of 40 pieces made for the German distributor in 1997.
It is classified as 'relic' but looks more like 'heavy relic'.
Comes with brown tolex case and certification.




Show pictures in high resolution
Hint
We sell vintage and used guitars and basses from Fender, Gibson, Gretsch, Rickenbacker, Musicman, Hofner, Framus, Ibanez and much more. Amplifier from Fender, Marshall, Mesa Boogie, Vox, Orange, Hiwatt, Ampeg, Musicman uvm.Vintage books and information. Guitar repairs, bass repair, guitar Service
Similar Items

FENDER
Stratocaster Eric Clapton Signature

NEW!
Farbe: 7 UP green
Zustand: exc -
Baujahr: 1992 c.
Preis: 2980

FENDER
Stratocaster Jimi Hendrix Tribute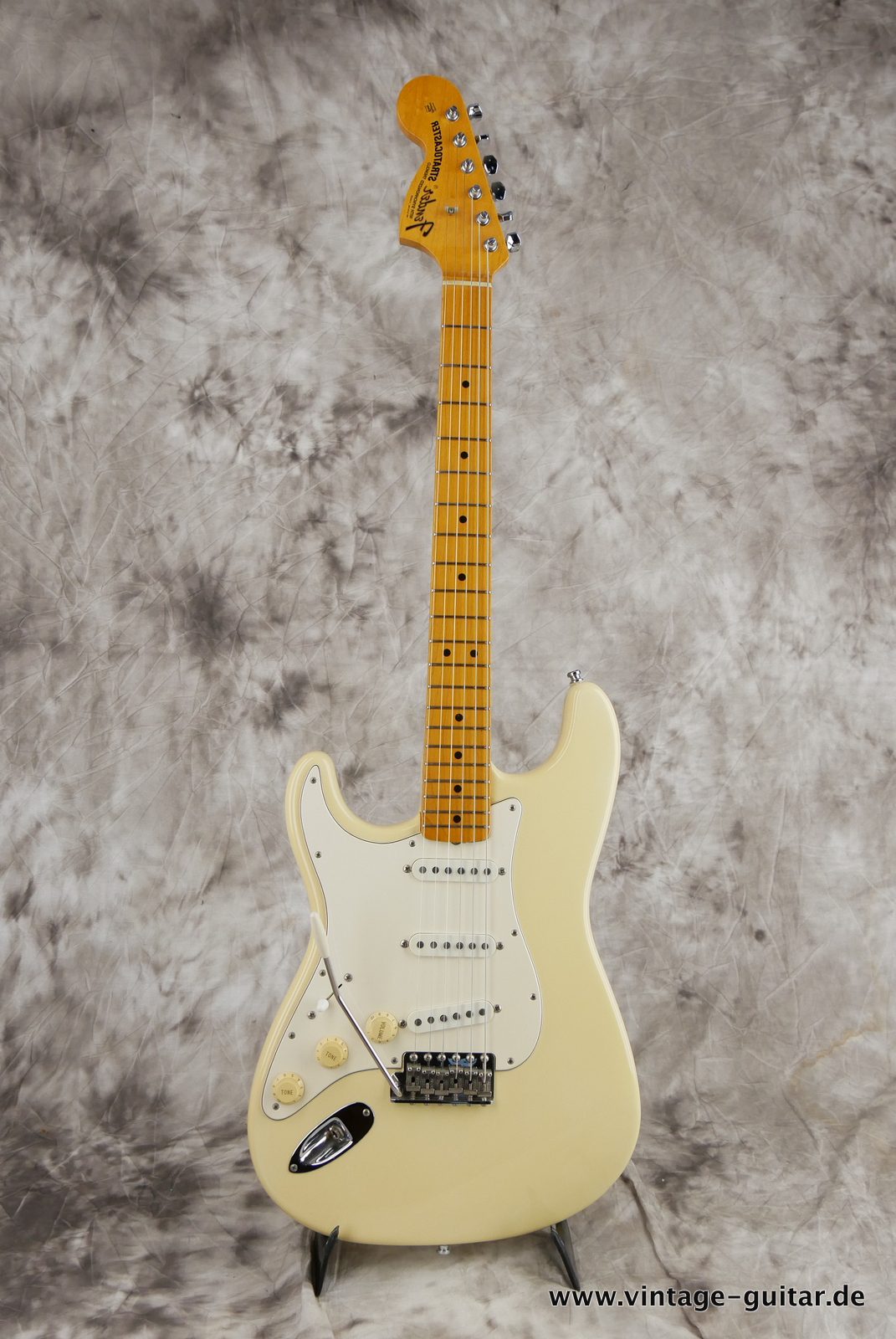 Farbe: olympic white
Zustand: exc +
Baujahr: 1997c.
Preis: 3250
On top of the list
&copy 2023 by vintage-guitar.de | detailsitem_5174.html |
Impress
|
Terms / Conditions
|
Data Protection