Open - To Sell
Type:
Bass Guitar
VR-Category:
Basses > 4 string
Manufacturer:
FENDER [Wikipedia]
Model:
Jazz Bass
all original
Year:
1969
Condition:
exc
Price:
5850 (in Euro) incl. VAT
Second-hand goods with differential taxation
based on § 25a UStG without proof of VAT
Colour:
sunburst
SerialNo:
286XXX
Weight:
4,14 [kg]
Made in:
USA


Details:

all original with orig. case and ashtrays

No breaks, cracks or repairs.

The original frets still have most of their life left.

Nice easy action with awesome playability.

The case is in great condition.




Show pictures in high resolution
Hint
We sell vintage and used guitars and basses from Fender, Gibson, Gretsch, Rickenbacker, Musicman, Hofner, Framus, Ibanez and much more. Amplifier from Fender, Marshall, Mesa Boogie, Vox, Orange, Hiwatt, Ampeg, Musicman uvm.Vintage books and information. Guitar repairs, bass repair, guitar Service
On top of the list
Similar Items

FENDER
Jazz Bass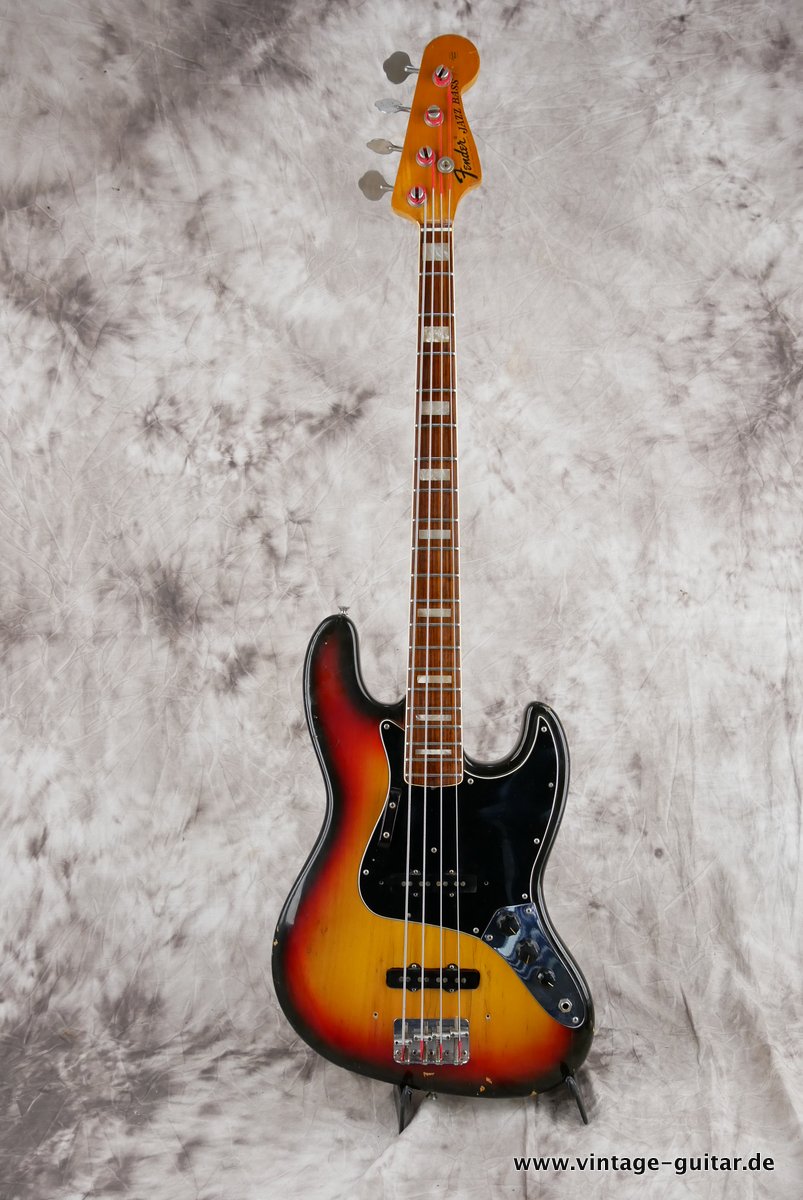 Farbe: sunburst
Zustand: vg
Baujahr: 1974
Preis: 3490

FENDER
Jazz Bass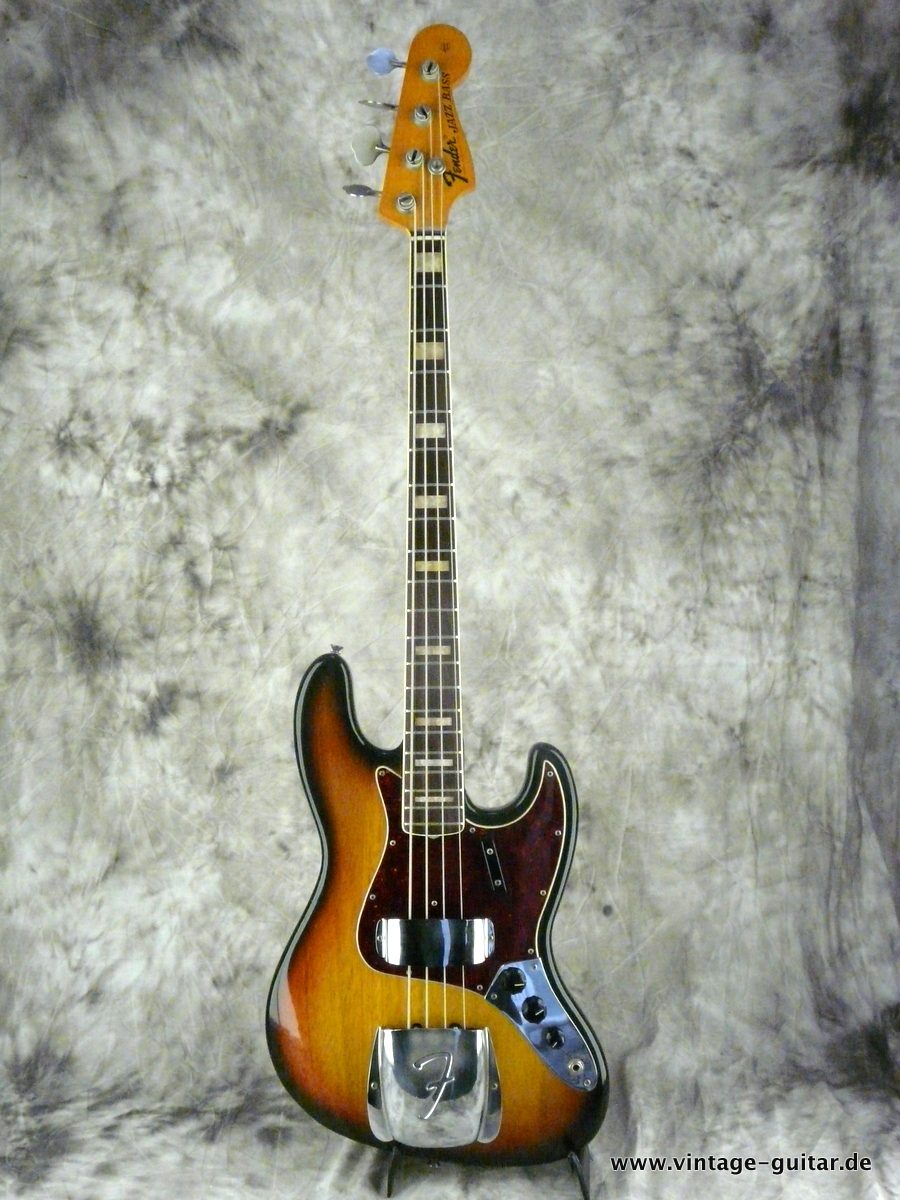 Farbe: sunburst
Zustand: exc ++
Baujahr: 1969/70
Preis: 5750

FENDER
Jazz Bass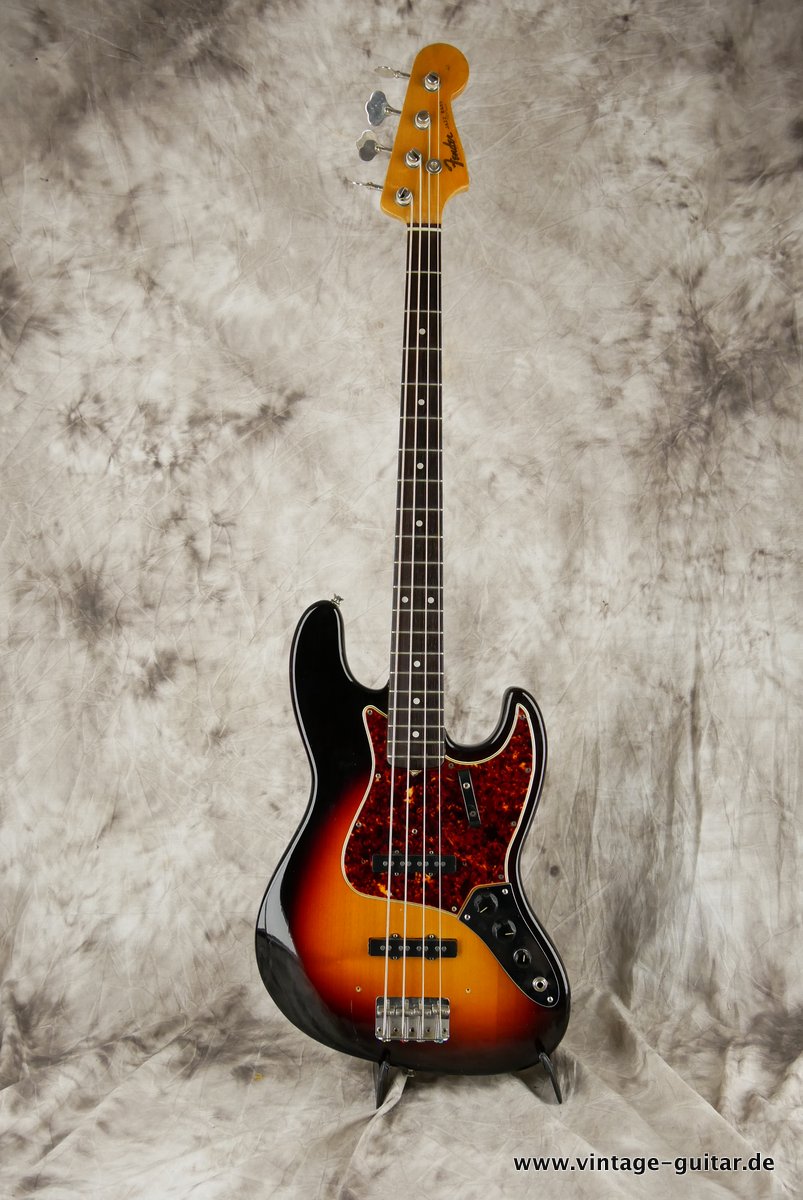 Farbe: sunburst
Zustand: exc
Baujahr: 1964/65
Preis: 5800
&copy 2020 by vintage-guitar.de | detailsitem_3038_FENDER-Jazz-Bass.html |
Impress
|
Terms / Conditions
|
Data Protection