Sorry - already sold
Type:
E-Guitar
VR-Category:
Guitars > Electric solid body
Manufacturer:
FENDER [Wikipedia]
Model:
Stratocaster
with orig. brown case
Year:
1963
Condition:
exc
Price:
Sorry - already SOLD!
Colour:
sunburst
SerialNo:
89xxx
Weight:
3,58 [kg]
Made in:
USA


Details:

Three black bottom pickups, bridge pickup has been rewound.
Orig. 3-way switch and 63 pots reinstalled.
Neckdate: MAR 63, Body date: 63, pots dated 02/63
Professional refretted with vintage-style frets (still in very good shape).
All other hardware original.
Has a fretboard made of Brazilian Rosewood and comes with CITES:
Comes with original brown tolex case.




Show pictures in high resolution
Hint
We sell vintage and used guitars and basses from Fender, Gibson, Gretsch, Rickenbacker, Musicman, Hofner, Framus, Ibanez and much more. Amplifier from Fender, Marshall, Mesa Boogie, Vox, Orange, Hiwatt, Ampeg, Musicman uvm.Vintage books and information. Guitar repairs, bass repair, guitar Service
Similar Items

FENDER
Stratocaster

Farbe: sunburst
Zustand: exc
Baujahr: 1965
Preis: 15900

FENDER
Stratocaster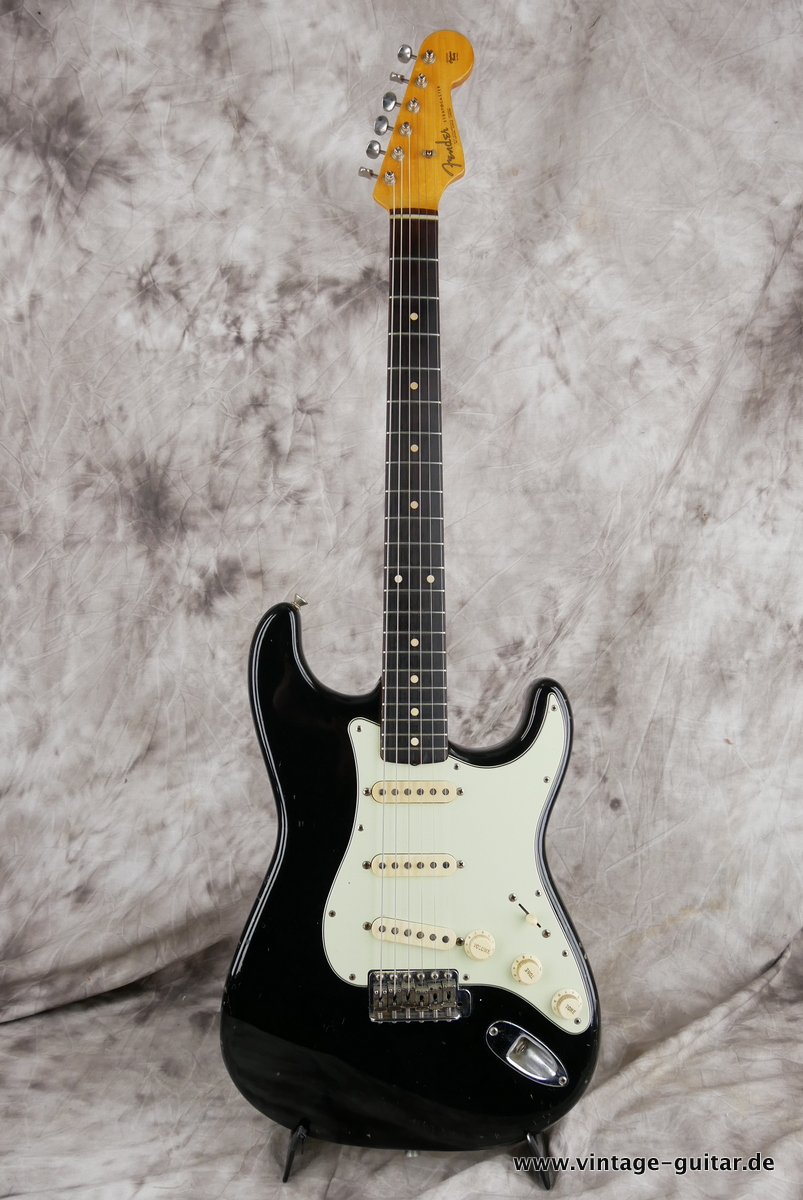 Farbe: black
Zustand: vg +
Baujahr: 1962
Preis: 16500
On top of the list
&copy 2021 by vintage-guitar.de | detailsitem_4442.html |
Impress
|
Terms / Conditions
|
Data Protection